Back to posts
Measure User Flows with Chrome's Recorder
In Chrome 97, the Record feature has been added to better measure web analytics measurements and user behaviors.
In order to test this beta feature, you must first download Chrome 97 from here.
To open the Recorder panel, go to dev tools with right-click inspect, open "run command" using this shortcut 👉 shift + ⌘ + p and search "recorder".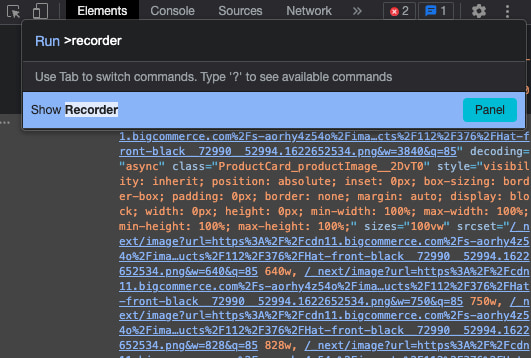 For example, you can measure your e-commerce site product clicks or add to cart events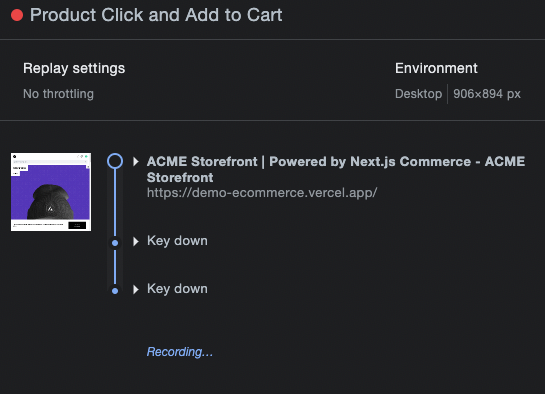 You can automate your test events by replaying your previous recordings like add to cart and remove to cart events for your Google Tag Manager Enhanced Ecommerce tests.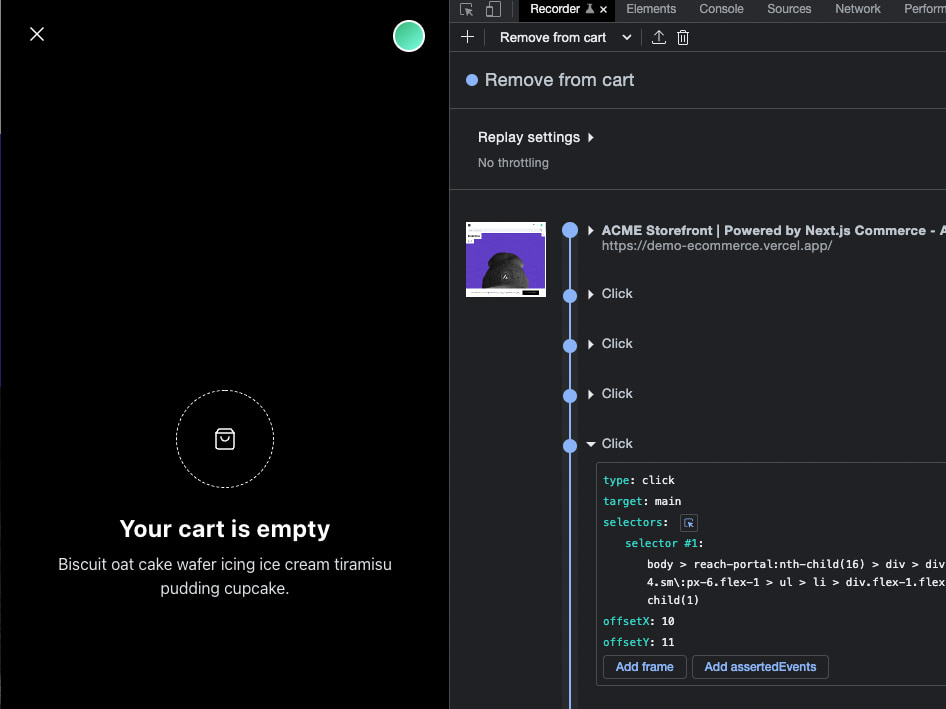 Update existing events in recordings, assign new events and frames. It is a hot feature, especially in SPAs.
You can also create multiple functions by adding another event to the record. For example, as a Search Query case, you can simulate a user who searches only for jackets.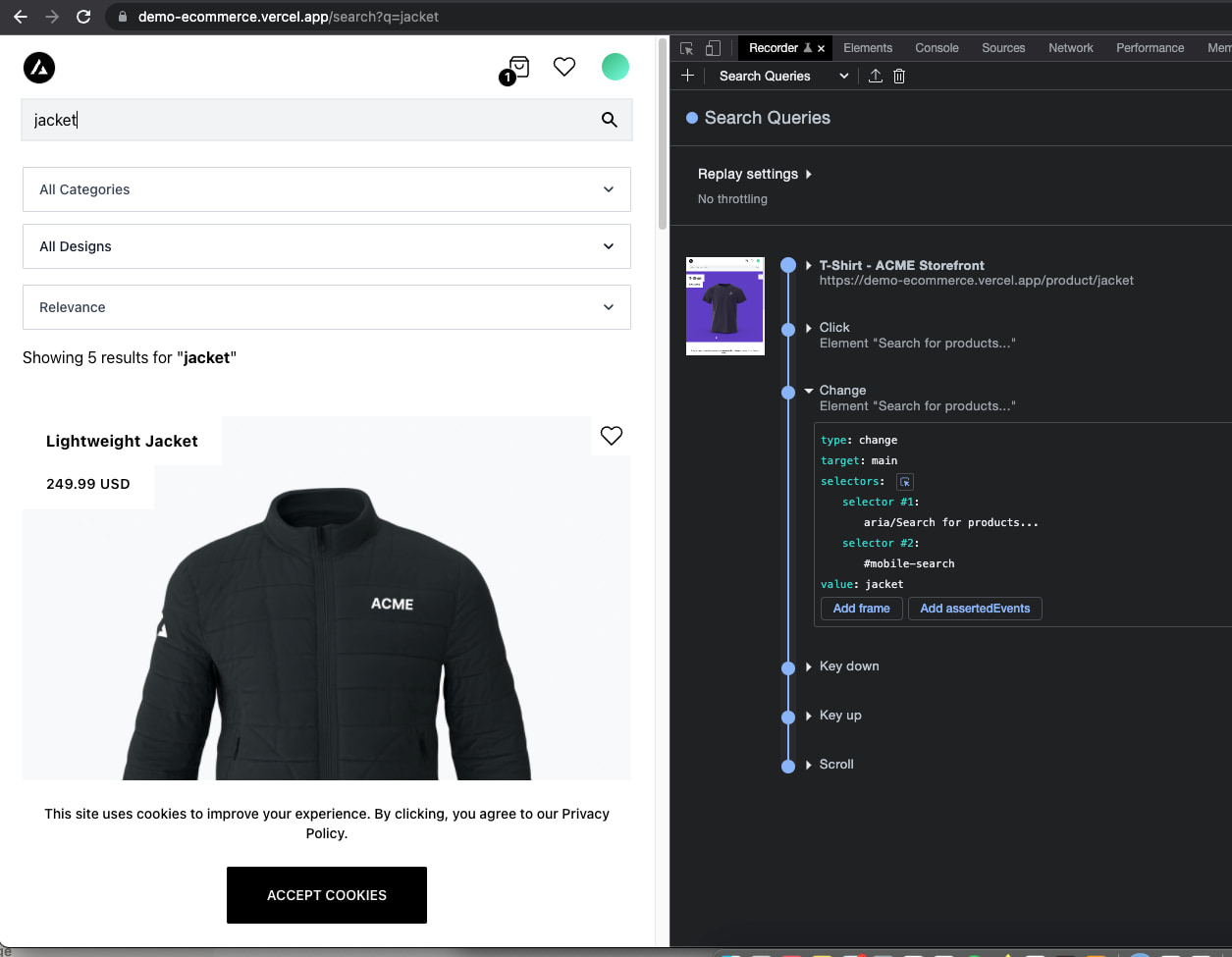 And add other searches like tshirt by adding a new step.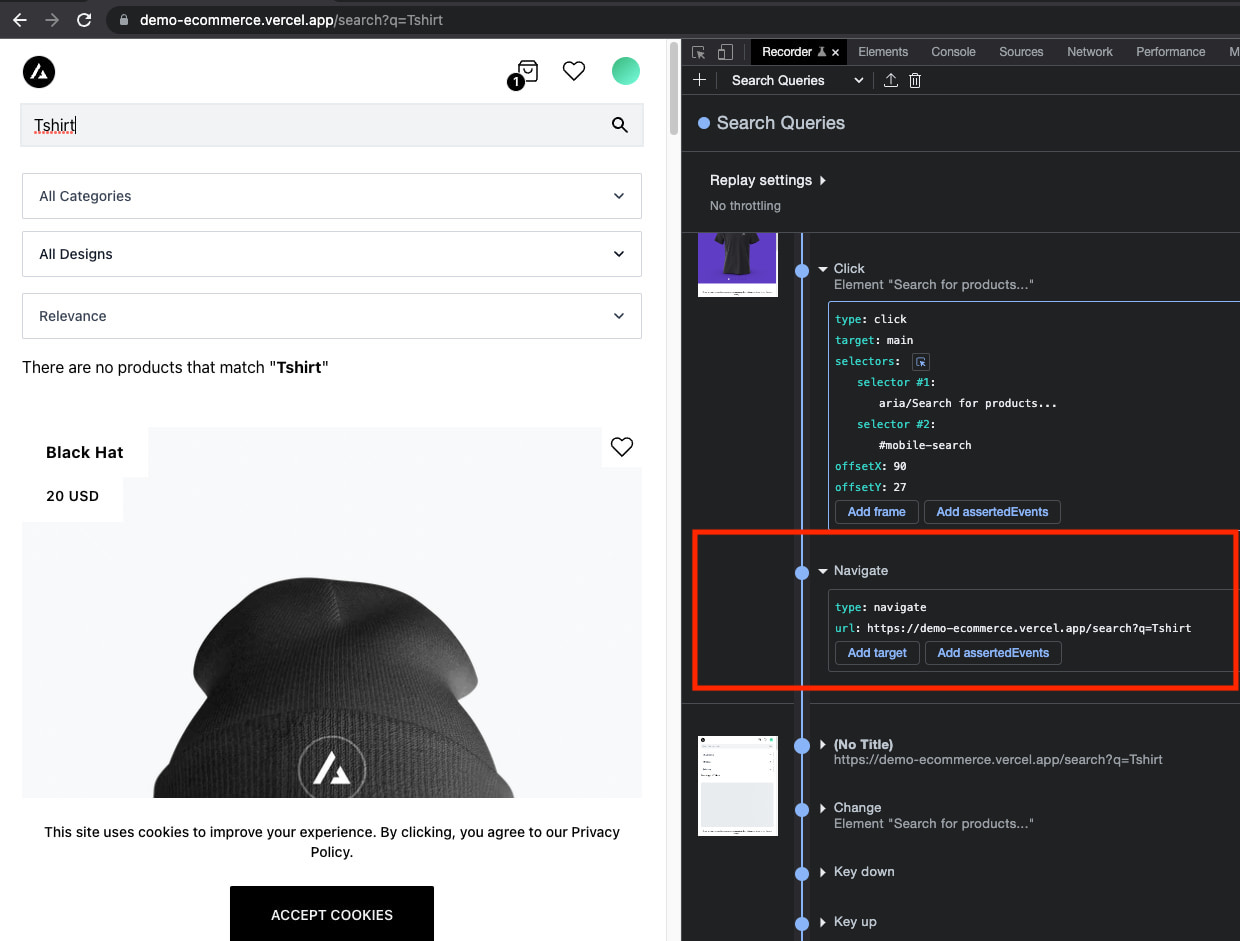 To create different user records by manipulating the events after the slider in product impression measurements, you can specify the user's next click as add to wishlist like this.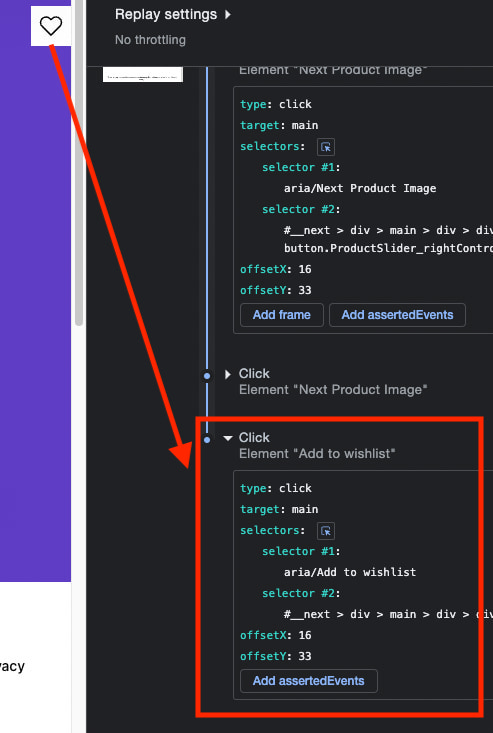 Also, you can export these records to Puppeteer for detailed performance and measurement tests.
You can find more about chrome's new feature 🔗 :
Web Analytics
Chrome
User Flows